NEW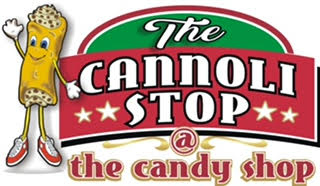 $20.00 Cannoli Stop Certificate Pittsfield
The Cannoli Stop Pittsfield
7 Leavitt Road
Pittsfield, NH
Retail: $20.00
Our Price: $10.00
This $20.00 HN DollarSaver certificate is good at the Cannoli Stop Cafe, Pittsfiled. Cannot be combined with any other offers. Also, anyone having purchased a Concord Cannoli Stop Dollar Saver Certificate may use it at our Pittsfield location.
The Cannoli Stop Pittsfield
Pittsfield, NH
7 Leavitt Road Pittsfield, NH 03263 -
Show Map
In 2017, the Sergi family opened The Cannoli Stop @ The Candy Shop as a small country store themed candy shop with a small cannoli counter with just a few different cannoli fillings.  It didn't take long to discover that the cannolis were responsible for 90% of the sales, and within 2 years it became necessary to expand to a new larger location to meet customers demand for more variety and products. In July of 2022, the Cannoli Stop expanded to Pittsfield, opening the Cannoli Stop Café offering over 50 different cannoli fillings, a full line of pastries, cakes, gelato, candy, and many other desserts. They are also quickly becoming known for our take-home dinners, subs on our house baked to order rolls, and turnover calzones made using our light and flaky pastry dough. Delicious!