Sold Out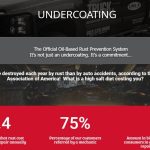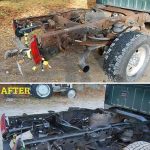 Oil Undercoating for Car or Light Truck
Truck Trends of Tilton & Bow

Tilton 216 Laconia Road , Bow- 1125 Rte. 3A
Retail: $250.00
Our Price: $150.00
This $250.00 NH DollarSaver certificate is good for undercoating one car, or light truck at either Truck Trends locations, Bow, NH at 1125 Rt. 3A, and Tilton, NH at 216 Laconia Road. Additional charge for larger vehicles. You can purchase only one (1) certificate per household. Cannot be combined with any other offers. NO commercial vehicles please.
Truck Trends of Tilton & Bow
Tilton 216 Laconia Road , Bow- 1125 Rte. 3A
NH Oil Undercoasting your vehicle is one of the best ways to stop corrosion before it starts. NH Oil Undercoating puts a physical barrier between the exposed underbody of a vehcile to protect it from all the road brine just waiting to pummel your vehicle. Vehicle owners should use preventative rust maintance as they would their annual vehicle maintance. Unlike paint or conventional undercoating that only cover and encapsulate rust, the NH Oil Undercoating method penetrates through rust all the way to the base metal. This method is designed to create a barrier that can't be broken, chipped or cracked, providing your vehicle long lasting protection. Don't wait until you have a structural failure or fail a safety inspection. If your consistant NH Oil Undercoating will heal any abrasions providing lasting protection even in harsh New England winters.