NEW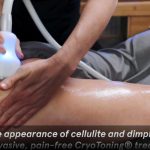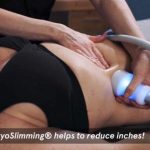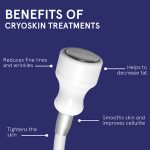 Cryoslimming or Cryotoning
TLC Cryo & More
133 Loudon Road
Concord, NH
Retail: $350.00
Our Price: $175.00
This $350.00 NH DollarSaver certificate is good for either cryoslimming, or cryotoning, your choice, from TLC Cryo & More, Concord. By appointment ONLY! Offer is good for new customers only. Certificate can not be combined with any other offers, or used towards gratuity.
CryoSlimming® Gets rid of stubborn fat by alternating heat and cold temperatures to stimulate and encourage the natural process of releasing fat cells through the lymphatic system.
CryoToning® Tightens loose skin and gets rid of cellulite using a cold massage to smooth/firm skin, reduce the appearance of imperfections, and improve the skin's overall texture. The massage wand is applied using a specialized technique in a localized area, such as the abdomen, thighs or hips in order to naturally and painlessly slim, shape from TLC Cryo & More, Concord. 
TLC Cryo & More
Concord, NH
133 Loudon Road Concord, NH 03301 -
Show Map
Our amazing founder Lori Whitcomb is on a mission to make all her clients look and feel their best through a combination of Body Slimming/Toning, Cryo Facial, and many more innovative beauty devices coming soon. CryoFacial® Reduces Wrinkles and Fine Lines, Tighten and Lift Skin, Boost Collagen, Contour and Reduce Puffiness!  Non-invasive CryoFacial® will improve you complexion by stimulating the collagen, elastin, circulation, and cell turnover. While helping with the signs of aging, puffiness, and dullness of the skin to brighten, lift, contour, and firm. CryoFacial® also help with inflammation with aids to acne as well.  TLC Cryo and More invites you to try their CryoFacial® Service at 50% off on NH Dollar Saver!