Total Breakdown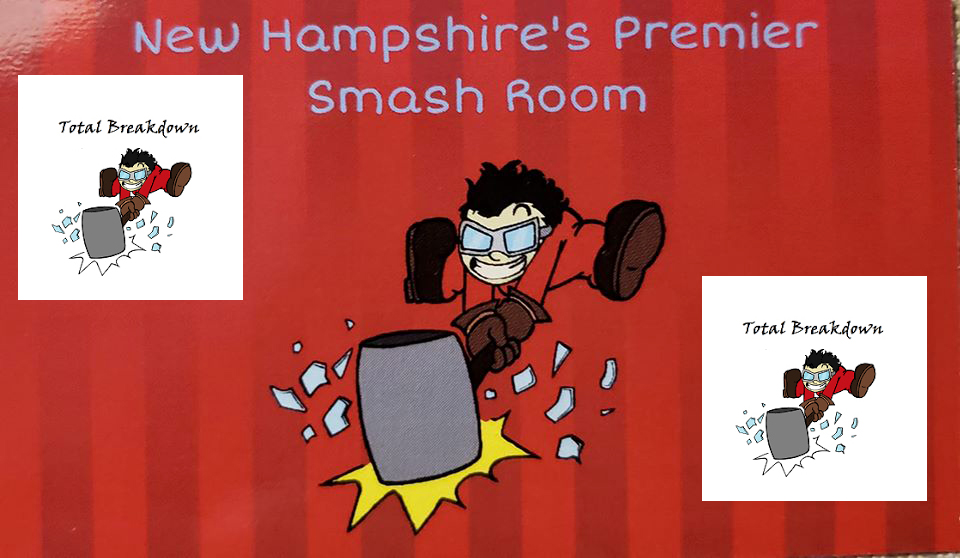 No products to show at this time.
Total Breakdown
Somersworth, NH
82 High Street Somersworth, NH 03870
You could go to a spa to melt away stress, but why melt it when you could obliterate it into a hundred satisfying pieces? Total Breakdown, New Hampshire's first "smash room! The three-generation family operation will offer customers a trove of fragile goodies to smash and bash, from glassware to printers, all in the name of good-natured tactile therapy! What is included in the "Burn Out" Package: 20 minutes in the smash room! Use of protective gear 1 or 2 people in the room! 6 Beer Bottles, 6 small glass items, 2 medium glass items, 1 large glass, 1 med appliance or electrical item, 1 record or CD! Exclusions: Excludes merchandise. If you are under the age of 18 you need an adult present!