Rogers Restaurant and Pizza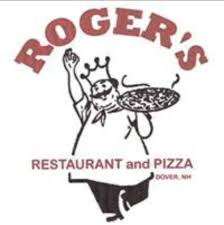 No products to show at this time.
Rogers Restaurant and Pizza
Dover, NH
869 Central Ave Dover, NH 03820
If you're looking for high-quality food and personal service, you've come to the right place. At Roger's Restaurant and Pizza they will give you the attention and personal service you'll come to expect and enjoy. The menu is loaded...homemade soups and chili, loaded potatoes, salads, appetizers, Mexican food, and more. Check out the house favorites, shepards pie. steak tip dinner, homemade mac and cheese, chicken pot pie, and meatloaf dinner to name a few. You'll love the BBQ ribs, burgers, pasta dinners, subs, and many more selections. For a look at the entire menu please visit their website.
FOR TAKE OUT AND DELIVERY ONLY!
Rogers Restaurant and Pizza
869 Central Ave, Dover, NH 03820, USA